NTD Shielding being an independent company can offer Test Equipment, Test Systems and Accessories from many suppliers at competitive prices.
Fibre Optic Components and Systems
RF Shielded Cameras, Pan, Tilt and Zoom, Fixed and Miniature.
RF Hardened Audio Links, Point to Point, Headset Systems and Intercoms
High Speed Fibre Optic Data Links, CAN and VAN, LIN and K Line Bus
Optical Acquisition and Stimulus Links
Optical Measuring Instruments
LISN's, CISPR 16, MIL STD 461, Automotive ISO7637, CISPR25, ISO11452
BCI and ESD Test Tables
TEM Cells, DTEM for Shielding Effectiveness Testing, SAE J1113-25 Tri Plates
Bulk Current Injection Test Systems, EN61000-4-6, Automotive and MIL STD 461
Magnetic Field Generator System for EN-61000-4-8
E and H Field Probes
Control Software
Fully Accredited Calibration Services for RF and Optical Instrumentation and Antennas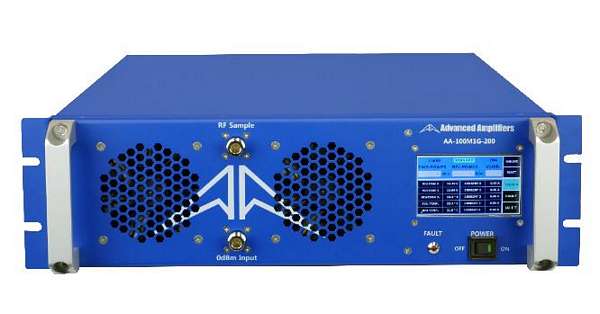 RF and Microwave Amplifiers                                                                                                                                
10kHz-1GHz 2000W CW
1-6GHz 500W CW
6-18GHz 500W CW
Custom Narrow Band RF and Microwave Amplifiers are a speciality CW and Pulse
We can offer High Power Pulsed Amplifiers for MRI, NMR, Particle Physics and Radar Simulation
Full manufacturers support
Antennas and Probes
Biconical, High Power and Small Signal
Log Periodic Antennas, 60MHz-7GHz
Horn Antennas, MIL STD 461, 170MHz-40GHz, DRG
Standard Gain Horn Antennas, 1 – 40GHz
Octave Horn Antennas
Bulk Current Injection Probes
Current Probes
Antenna Kits for off-site testing
Biconical Antennas
H Field Rods
Tripods
Masts and Turntables
We have a number of suppliers of Masts and Turntables, portable and fixed and can be installed by our installation teams, we also offer upgrades and refurbishment
Coaxial and Fibre Optic Cables
We can offer Coaxial Cables and Connectors from 10M lengths to 100's from:
Messi and Paoloni, who manufacture flexible low loss cables for the Test and Communications Market
Andrew Heliax and Connectors for fixed installations
Cable Assemblies made to order
Fibre Optic Cables
4 to 24 Core, Multimode or Single Mode, Fire Retardant, Water and UV Resistant
Pre Made Patch Leads to Customers Specifications
Ruggedized Fibre
Fibre Tools, Splicers and Accessories
Waveguide
We have a number of suppliers both in the UK and USA who manufacture Plain and Double Ridged Waveguide assemblies. We can also provide Flexible and Flex and Twist, also Waveguide Loads and Transitions.
RF Components
Directional Couplers, single and dual port, Coaxial and Waveguide
RF Loads, Coaxial and Waveguide
RF Attenuators, Coaxial